Good news fellow Ozians,
Amazon Studios recently announced an animated series ordered to pilot centered on Dorothy Gale and other characters from the Oz universe.
The
synopsis
:
Lost in Oz

is an animated, action-adventure comedy set in a modern, metropolitan Emerald City. Stranded in this spectacular world, 12-year-old Dorothy Gale befriends West, a young, street-smart witch grappling with dark temptations, and Ojo, a giant munchkin. With Dorothy's dog Toto, this unlikely crew embarks on an epic journey, seeking out the magic Dorothy needs to get back to Kansas. The challenge for Dorothy, and everyone else in this world, is that Oz is facing the greatest magic crisis in eons. Developed and produced by Bureau of Magic's Darin Mark, Jared Mark, Abram Makowka, and Mark Warshaw (

East Los High, Smallville

), this contemporary re-imagining of L. Frank Baum's extraordinary universe is designed by Flaunt Productions (

Under Siege, Project Spark

), animated by Arc Productions (

9, Gnomeo & Juliet

), scored by Adam Berry (

The Penguins of Madagascar

) with theme music by Mark Mothersbaugh (

The Lego Movie

).
I can't wait to see what they do with this series. The land of Oz is rife for animation. From the promo images they have released so far, it looks charming and classic but with a fresh twist, almost with a stop motion like quality to it.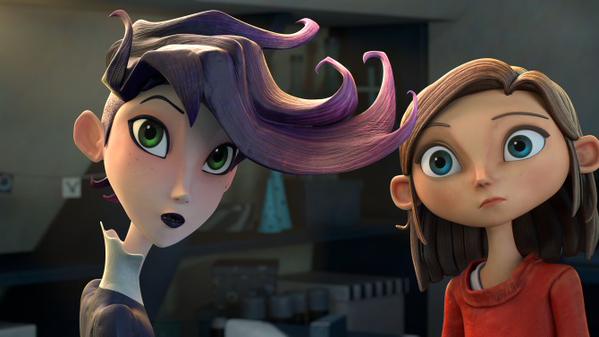 Dorothy and West
The pilot will debut later this summer and Amazon will offer viewers the chance to give feedback on which pilots they would like ordered to series.